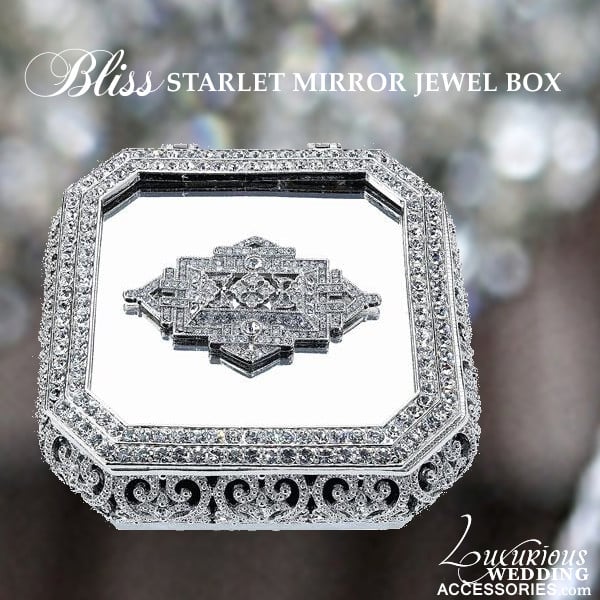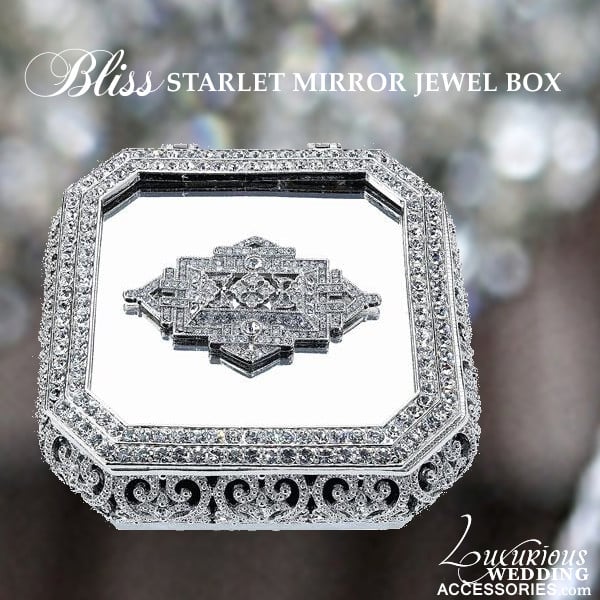 Bliss Starlet Deco Jewelry Box
The Bliss Starlet Mirror and Crystal Jewelry Box from Luxurious Wedding Accessories is an Arte Deco inspired jewel box that is sleek and smashing. Measures: 4.5"L x 4.5"W x 1.5"H
Deco style with hundreds of hand-set clear Swarovski® crystals on a background of mirrored glass. Black Velvet lines the interior. It is part of our Starlet Collection>
-----------------
Custom order. Approximately available to ship within 3 weeks.
Free Shipping within the continental USA. International Shipping charges will be billed prior to shipping.
Please note that all Luxurious Wedding Accessories are custom made just for you. By placing your order you acknowledge, agree and accept that all our products fall under a no refund and a no cancellation policy. All sales are final.
Swarovski Crystal Jewelry Boxes, Swarovski Crystal Jewelry Box, Crystal Jewelry Box, Crystal Jewelry Boxes, Trinket Box
Deco Trinket Box, Deco Crystal Ring Box, Rhinestone Ring Box, Deco Ring Box with Swarovski Crystals, Deco Crystal Ring Box, Deco Crystal Ring Presentation Box, Starlet Ring Box, Bliss Ring Box