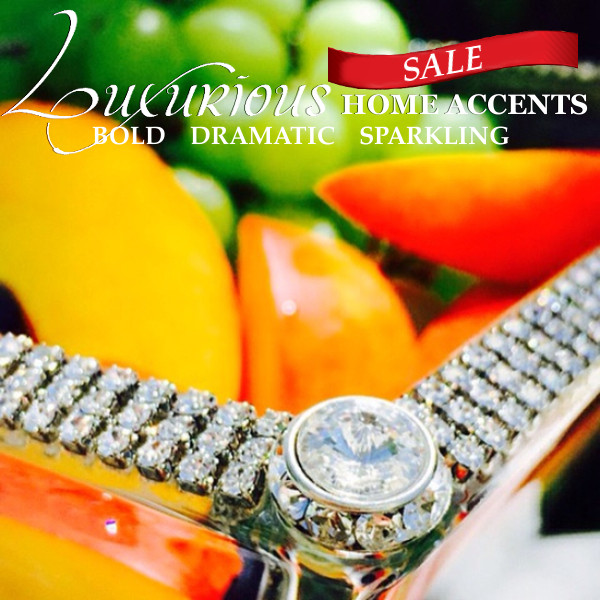 Welcome to Luxurious Wedding Accessories, Decor & Home Accents.We are proud to present a collection of luxury wedding accessories that will become part of your home decor after the wedding.
All of our Collections offer something special that will pull at your heartstrings. They are encrusted with Swarovki Crystals
embedded inside intricate designs. They make a perfect gift for any occasion.
Our Luxurious Wedding Accessories are beautiful Home Decor Accessories. The quality and attention to detail that go into
each of the products we offer will be appreciated as you use them in your daily life for years to come.
If your link brought you to us and says your product can not be found, please check below as we may have move the product into a different category.
The images of the products make every attempt to show you the details. However, there is no comparison to how exquisite they actually are.
View our Compliments page to read the reactions of our customers.
Important Notice: All Luxurious Wedding Accessories are custom ordered just for you. By placing your order you acknowledge, agree and accept that all our products fall under a no refund and a no cancellation policy. All sales are final.