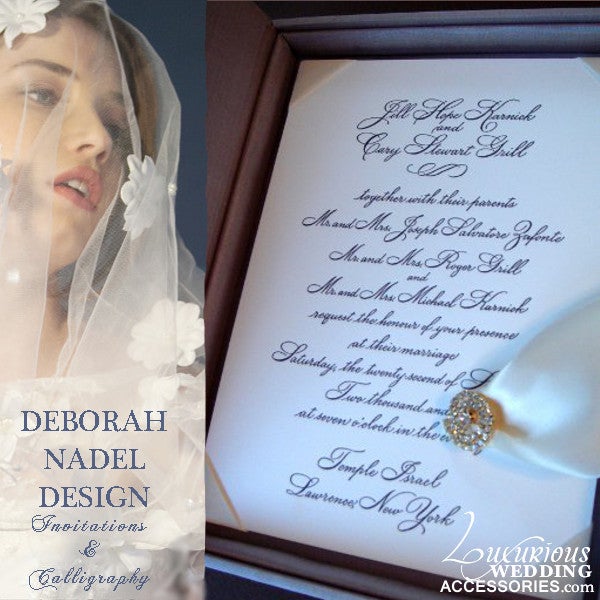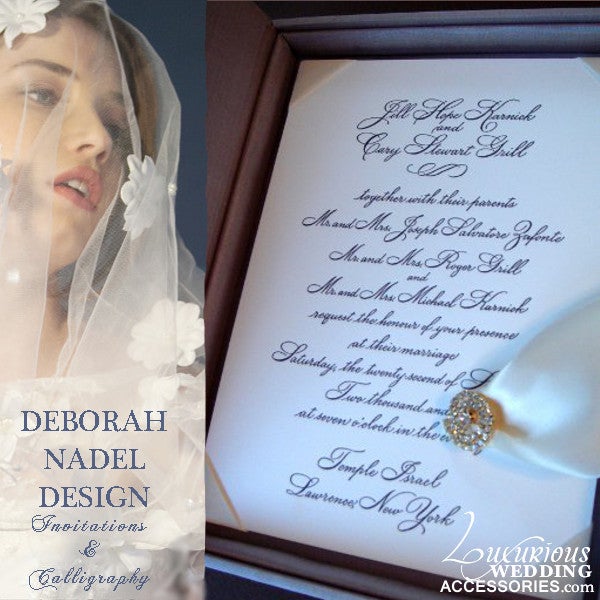 Luxury Invitations Deborah Nadel Design
Click to view her latest invitation designs on Instagram all our Luxurious Wedding Couture Invitation Designers.
Deborah Nadel Design
Designer: Deborah Nadel
Deborah Nadel is a 'rock star' among calligraphers and luxury invitations. With clients such as Tiffany's and De Beers Diamonds, her work brings a refinement and focus to their beautiful product ads and other stationery.
Click for contact Information for Deborah Nadel Design.
Please Email us for a recommendation or more information on this invitation designer's style. We are happy to provide a personal introduction.